Portable Monitoring
State of the Art Systems
PORTABLE
(route-based)
MONITORING
Portable (or route-based) condition monitoring remains the most prevalent method used by companies across industry. Advantages of portable monitoring include affordability and flexibility.
ITR provides portable vibration monitoring equipment specifically designed for high volume PdM programs in the harshest industrial environments. The newest ITR DCU is a 5-channel, touchscreen, windows-based, ruggedized computer built on three decades of triaxial data acquisition technology.
An ITR technician using the ITR DCU is capable of capturing high volume triaxial measurement data at any type of manufacturing facility. The ability to capture this data so efficiently allows an ITR vibration report to be issued within 2-3 business days of data collection. (Emergencies are handled before leaving site) Minimal turn-around time of reporting provides an opportunity to properly allocate resources and time.
Portable Monitoring: 714 DCU
714 Data Collection Unit (DCU) is ITRs newest model
5-channel IEPE/ICP data acquisition (2 channels are IEPE/ICP on/off selectable)
Digital tachometer input
Two anti-aliasing functions designed for 0-12.5kHz (vibration) or 20kHz-100kHz (ultrasound)
Built on hot swappable, smart battery technology for >12 hour day high volume data collection
Designed for high moisture and dust environments and mild abuse/drops
Wifi and Bluetooth enabled
Windows 7 Embedded touchscreen interface
Built on 30+ years of true simultaneous triaxial data acquisition
Additional Monitoring and Analysis System Options
ROUTE BASED
Our walk around DCU, a.k.a Data Collection unit, is available for purchase, long-term lease, or short-term lease.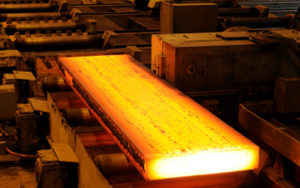 ACCESSIBILITY SOLUTIONS
For assets that are inaccessible or not safe to measure during normal operating conditions, we have the solution.
SMART MONITORING
Dedicated monitoring solutions need careful planning to ensure resources are not wasted and PdM objectives are achieved.
WIRELESS MONITORING
Our wireless sensor network (WSN) is a battery powered solution for monitoring vibration and temperature when wired solutions are impossible.