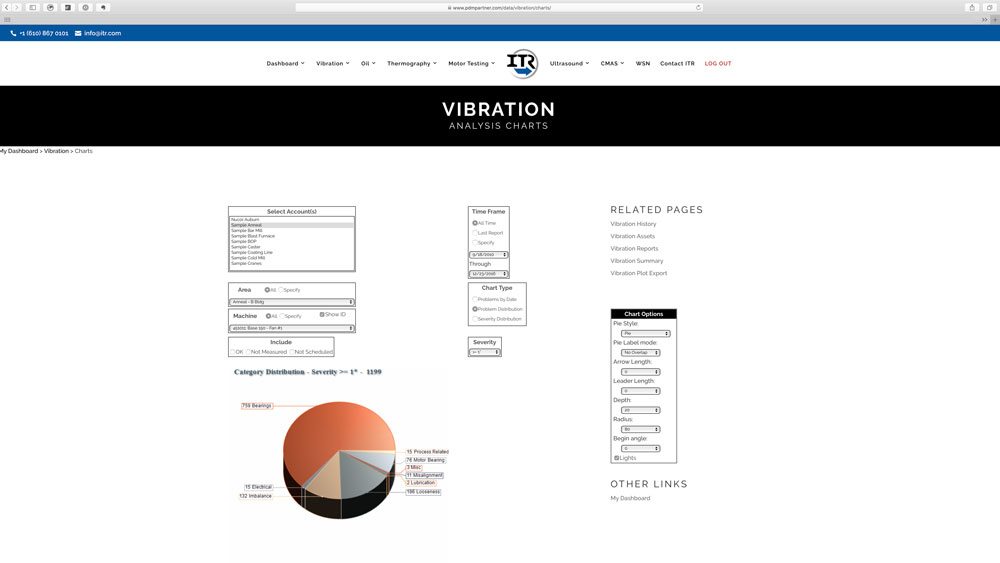 APPLICATIONS ENGINEERING
Application engineering services involve collaborative efforts to design, implement and test a monitoring and analysis solution that best fits the customer's needs, wants, expectation and outputs.   There is no "standard approach", no pre-made systems to choose from.  Together, we develop a unique system that is designed specifically for you and ensures successful implementation and ongoing maintenance to the system.  For more information, please contact your analyst or request additional information.
Applications often include:
Specialized critical asset parameter monitoring (e.g. vibration, speed, load, temperature, humidity);
Environmental and installation constraints (e.g. harsh environments);
Safety and accessibility constraints;
Asset to pulpit/control room connectivity constraints.
Contact ITR
902 4th Ave.
Bethlehem, PA 18018 USA
Call Us :+ 1 (610) 867 0101
Email Us : support@ITR.com