Smart Monitoring
Round the Clock Coverage
CMAS
Condition Monitoring & Analysis System
Modern generation industrial systems no longer rely only on preventive maintenance.  Instead of performing maintenance at set intervals regardless of condition, intelligent systems monitor equipment condition and enable operators and maintenance professionals to predict potential failures before they occur and target maintenance efforts on work needed most.
ITR CMAS technology is a permanently installed intelligent continuous monitoring system with worldwide expert analysis services.  CMAS is not only part of an asset's brain, it is also the healthcare professional with the expertise to identify problems before they occur and the direct-line access to the most experienced data analysts in the world.  CMAS with Predict to Prevent technology is built-in continuous monitoring with an expert lifeline.
900 Series DSN
Permanent Install
provides 24/7, 365 coverage
64-channel IEPE/ICP, (on/off selectable) or current sensor multiplexing data acquisition
8 +/- 10v AC analog input
8 +/- 10v DC analog input
4 isolated tachometer inputs
16 digital I/O (8 input / 8 output) (Opto-22 DC, AC, Relay)
4 +/- 10v DC analog outputs
Wired, wireless, cellular broadband, or satellite communications
120VAC or 24VDCx
Optional PLC and control system interfaces via OPC and other protocols
Optional industrial quick-disconnect transition enclosures (recommended)
ITR Perceptum Expert System installed on Windows 7 Embedded platform
Designed for seamless interface with ITR PdM Partner and related cloud-based services
Standard enclosure: 20" x 16" x 8" NEMA 4x
910 Series PSN
Temporary Install
The ITR 910 Series Portable SmartNode is a configurable system designed specifically for temporary online monitoring and analysis of critical and complex, variable load and speed assets. The 910 Series PSN is built on the same platform as the 900 Series DSN (see above) but designed for portability and temporary installations.





Some examples of successful PSN applications include monitoring mill drive bearing and gear defects leading up to outages, identifying root causes of industrial processing issues, and providing support for verifying effectiveness of other permanent monitoring installations.
Additional Monitoring and Analysis System Options
ROUTE BASED
Our walk around DCU, a.k.a Data Collection unit, is available for purchase, long-term lease, or short-term lease.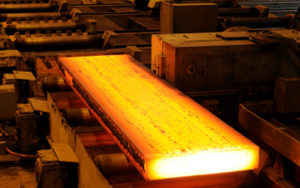 ACCESSIBILITY SOLUTIONS
For assets that are inaccessible or not safe to measure during normal operating conditions, we have the solution.
SMART MONITORING
Dedicated monitoring solutions need careful planning to ensure resources are not wasted and PdM objectives are achieved.
WIRELESS MONITORING
Our wireless sensor network (WSN) is a battery powered solution for monitoring vibration and temperature when wired solutions are impossible.